interested in the story behind our renowned
Supa Feeds brand?
Supa feeds is a brand of north country grains ltd - a family business, 100% NZ owned, operated and manufactured.
The supa feeds brand has a big focus on the natural and an emphasis on freshness.
watch our story below!
Bovine Feed
Tried, Proven and Proving - With the ultimate starter and finisher meal in the SF Calf Range, Supa Feeds has your calf season covered. Highly palatable, a guaranteed quick uptake, essential rumen development, and premium natural ingredients, our 20% and 16% protein textured calf meals give your calves the best start in life. And, made to your order, the freshness is undeniable.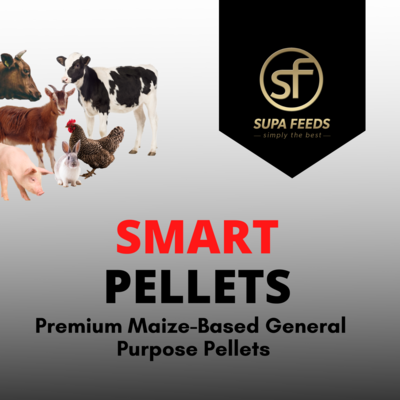 Smart Pellets Sample
Premium Maize-Based General Purpose Pellets